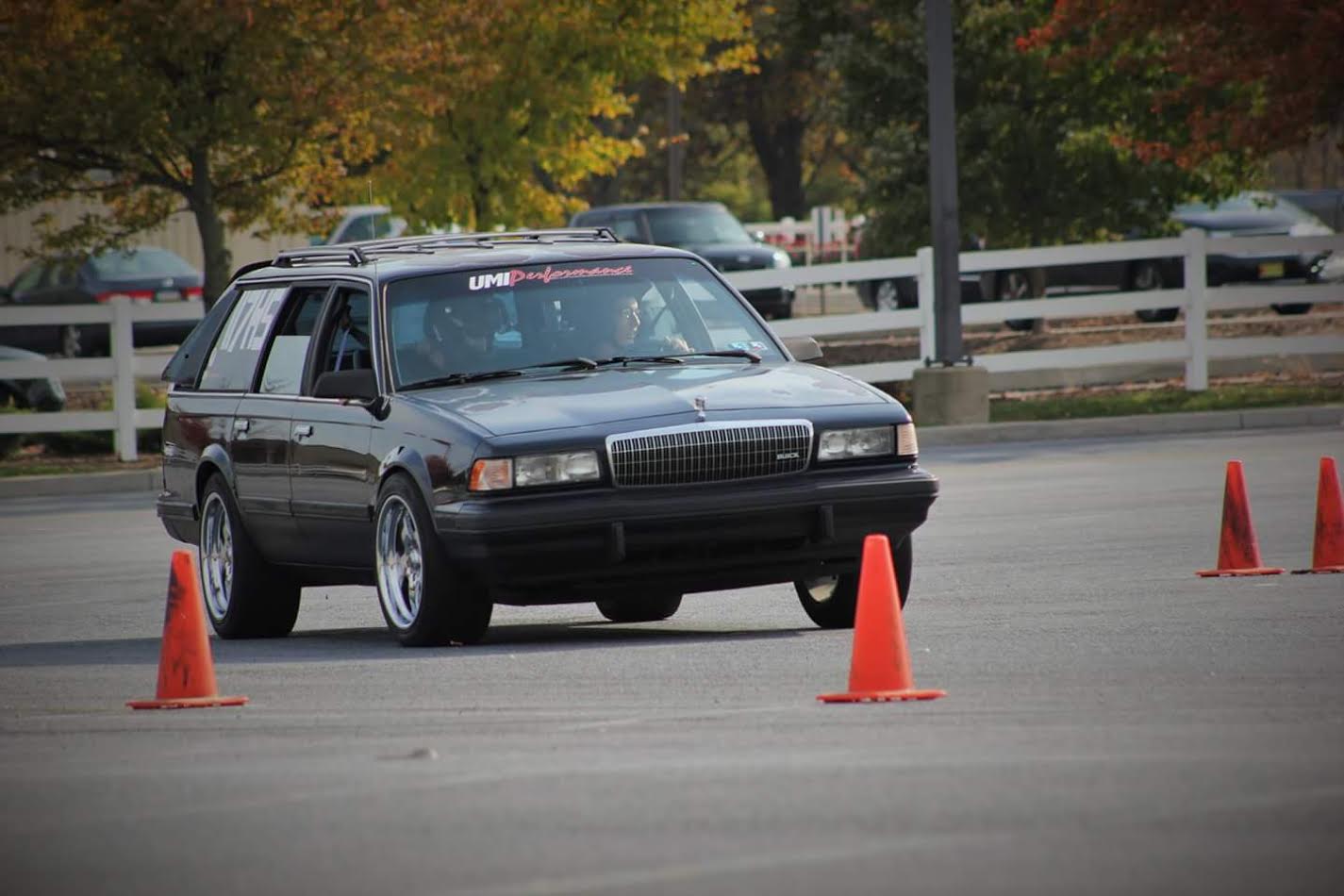 About Us
Susquehanna Region of SCCA is the number one automotive event club in south central PA. We are a group of car and racing enthusiasts, who have a passion for taking our cars on the road and the racetrack. While our primary activities are autocross and rallycross — where members can drive their cars at 10/10ths in safe environments — some members also road race, rally, kart, build cars and more. We have members in all areas of the Susquehanna Valley join us for events, and often have participants from other regions including Washington D.C. and Philadelphia. Whether you're an avid car enthusiast, someone who likes driving or just looking to hone your skills behind the wheel, we would love to see YOU bring your car to an autocross and drive it like it was made to be driven! Susquehanna Region SCCA is lucky to have a novice autocross program led by experienced chiefs, and instructors at-the-ready to help you navigate the course. Explore the rest of this site for details and novice guides to learn how to get started.
Member Spotlight: May 2017
Name: Lane Coyle

From: Lititz, PA
Runs: Autocross
Drives: 1993 Buick Century Wagon in HS class and 1972 Chevrolet El Camino in CAMT class
Member Since: 2017
Although we have seen Lane Coyle around for a few years he is in all actuality one of our newest members. Lane became a full-fledged member just this year. Although he was not a member, his father, Brian Coyle, was and is a member. This is what started Lane spectating SCCA events. We have all gotten to see Lane spectating, supporting, and helping his father at quite a few events over the years.

Lane has grown up watching and helping his father work on and race cars. Watching from an early age and later helping is what really sparked his interest in cars. Working with and learning from his father has exponentially increased his knowledge and ability surrounding all things mechanical. Attending his father's SCCA events assisted in rounding out his knowledge and further peaking his curiosity in auto sports.

Lane participated in his very first event on September 11, 2016 at the Farm Show Complex. Although he only had his permit at the time, this event cemented his love affair with autocross racing. This year he became fully licensed and a full member of SCCA. I know we are all looking forward to seeing the great things he will most certainly accomplish!
Autocross
Autocross is an inexpensive, timed motorsport competition where drivers navigate one at a time through a defined course in low-hazard environment like a large parking lot or air strip. It can be a fun weekend activity, a chance to test and tune your driving skills (and car), or used as an entry-level motorsport as a stepping stone if you're looking to move into other more competitive (and expensive) forms of racing. While speeds are no greater than those normally encountered in legal highway driving, the combination of concentration and car feedback creates an adrenaline-pumping experience!
Rallycross
RallyCross is often considered "autocross on dirt." Just imagine a scaled-down (safer) version of a rally stage on an unpaved plot of land. Luckily, the course is laid out with traffic cones instead of trees or rocks reducing hazards that could cause damage. Just like autocross, the emphasis is on your skills as a driver and car handling rather than strictly speed. Whether you're looking for a cost effective way to gauge your interest for "doing it in the dirt," or you just want some exciting seat time, rallycross is for you!
No button
Sponsors
We couldn't do it without them!